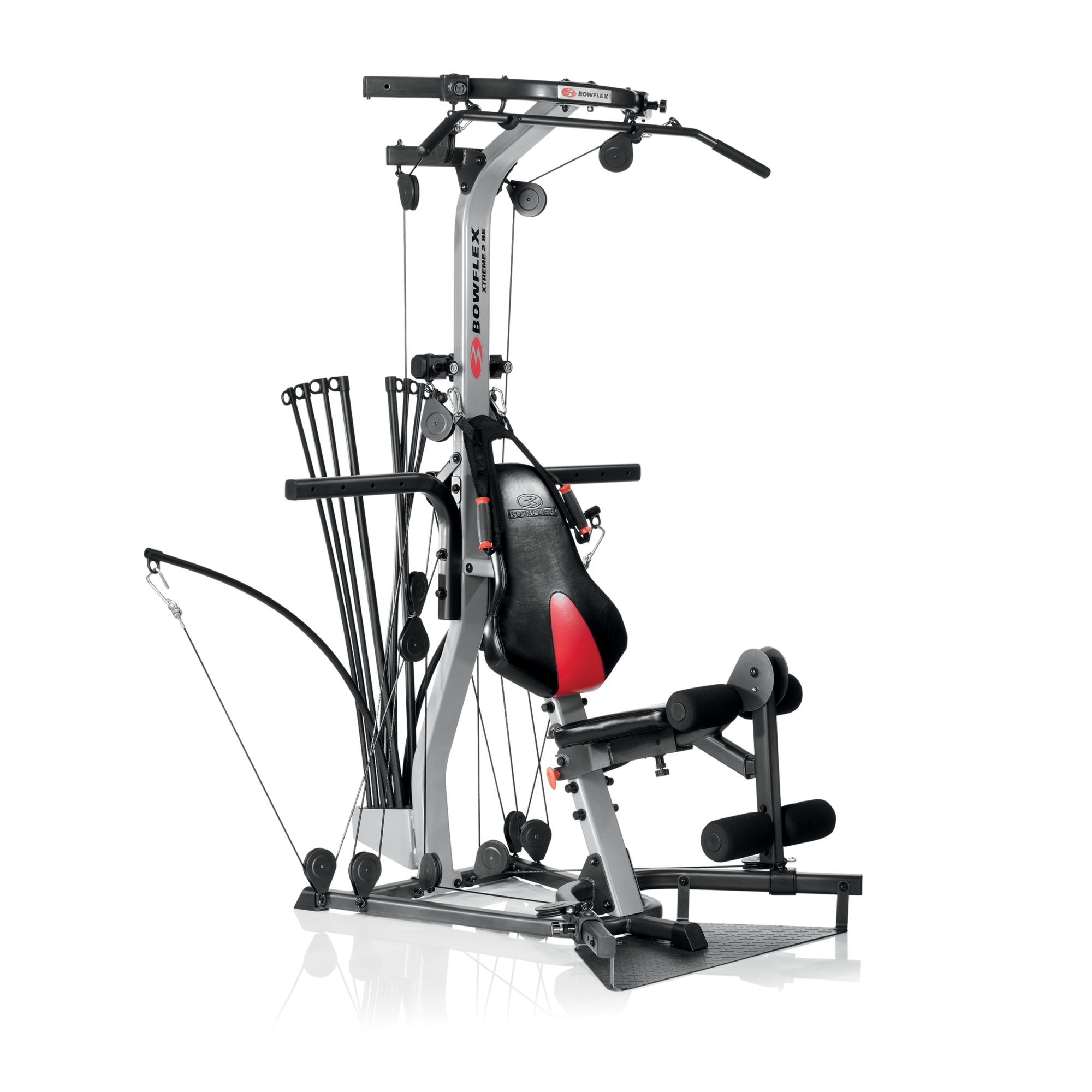 For individuals who are keen to work out their entire body, the Bowflex Xtreme SE2 model is an excellent investment. This equipment is unique because it helps to train and exercise your muscle groups without having to lift weights; it relies on Power Rods which offer varying levels of resistance for the workout enthusiasts. It comes with multiple attachments which are priced reasonably, and offers a wide range of useful and effective workouts, making this a perfect addition for your home. You will not need to spend a fortune on costly gym memberships when you have the Bowflex Xtreme SE2 to work out at home.
What features make the Bowflex Xtreme SE2 Home Gym so popular?
Comprehensive Workouts: This machine is popular amongst fitness conscious individuals because you can perform as many as 70 different workouts on it. There are multiple levels of resistance provided by the Bowflex Power Rods which are more convenient compared to lifting weights. The rods will offer nearly 210 pounds resistance for the newcomers; you can even upgrade this to 410 pounds when you are a seasoned athlete. The machine uses a cable pulley mechanism which allows users to exercise without having to change cables; there are four distinct positions so that you can exercise your whole body at different degrees. The best part about this equipment is that you can start off initially with only 5 pounds of resistance and then gradually work your way up. While you have leg extensions to strengthen the leg muscles, you will also find an abdominal harness for working out the abs.
Compact Design: The Bowflex Xtreme SE2 has a compact and space-saving design which makes it ideal for home use. Although it is sleek and compact, you can do multiple workouts using it. It does not occupy much floor space and weighs about 185 pounds that is moderately heavy for moving around, but far lighter if you compare it with other gym equipments. The home gym has a single seat with ample cushioning for greater comfort. You can also use the 5-way hand grip provided with this fitness equipment to enhance your workout experience. These five functions include ankle cuff, shoulder cuff, regular grip, foot cuff and a non-grip cuff.
Cost-Effective: The Bowflex Xtreme SE2 home gym is very cost-effective because even the accessories and attachments for it are affordably-priced. Since the machine does not make use of any weights, you will not have to spend anything extra to buy weight stacks.
Versatility: There are dual positions for the user, the adjustable lat tower and the 4-position pulley squat station. All components of this home gym have been designed to help you get toned glutes and abs, stronger legs and sculpted arms. You can benefit from more than 70 exercises on this machine which will successfully tone your legs and arms, back and shoulders and chest. There is an ab cruncher harness which offers a good workout for the abdominal muscles.
Warranty: Finally, a great reason to buy the Bowflex Xtreme SE2 home gym is the warranty that comes with it. The Power Rods have a lifetime warranty and there is a 7-year warranty on the machine parts.